Choose the Right M Fold Tissue Paper.
In the fast-paced world we live in, convenience and hygiene have become paramount, and one product that seamlessly combines both these essential elements is the M-Fold tissue napkin. M-fold tissue paper is folded into a specific shape that allows for easy separation of individual sheets. The most common folding pattern resembles the letter "M," which is where the name originates.
Wipon M Fold Tissue Papers are an excellent range of M Fold tissue paper napkins. M tissue paper napkins are very soft & highly absorbent. These napkins are crafted from soft and absorbent paper materials, designed to serve various purposes while maintaining a high standard of hygiene. In-addition, it came with Sharply Embossed Designs that help effective wiping of hands and face after wash.
An M-Fold tissue napkin is known for its folding pattern. When you look at these napkins, you'll notice they are folded in a way that resembles the letter "M" when fully opened. This folding design allows for easy dispensing and ensures that each napkin is separate and ready for use. While in other napkin types like C-Fold and Z-Fold have different folding patterns, each with its own unique advantages and use cases.
The Wipon brand M Fold Tissue Paper is easy to carry and keep. They can be kept in any tissue holder or tissue paper stand for various applications (Home, Room, Offices, Car, Restaurant's, Kitchen & many more.) These are very easy to use and can be used to absorb oil, water, etc. use them to clean & dry hands after lunch, clean kitchen counters and surfaces. It is easy and comfortable to open in order to make full use of it.
Wipon brand maintains the quality of the products very well. These tissues are recyclable, biodegradable, natural, environment friendly made of absorbing and strong quality paper. They are also made in India.
These are disposable cleaning napkins that you can use and dispose of to prevent germs. They are hygienic to use in large gatherings and parties.
M tissue Paper Napkins are

Soft & Highly absorbent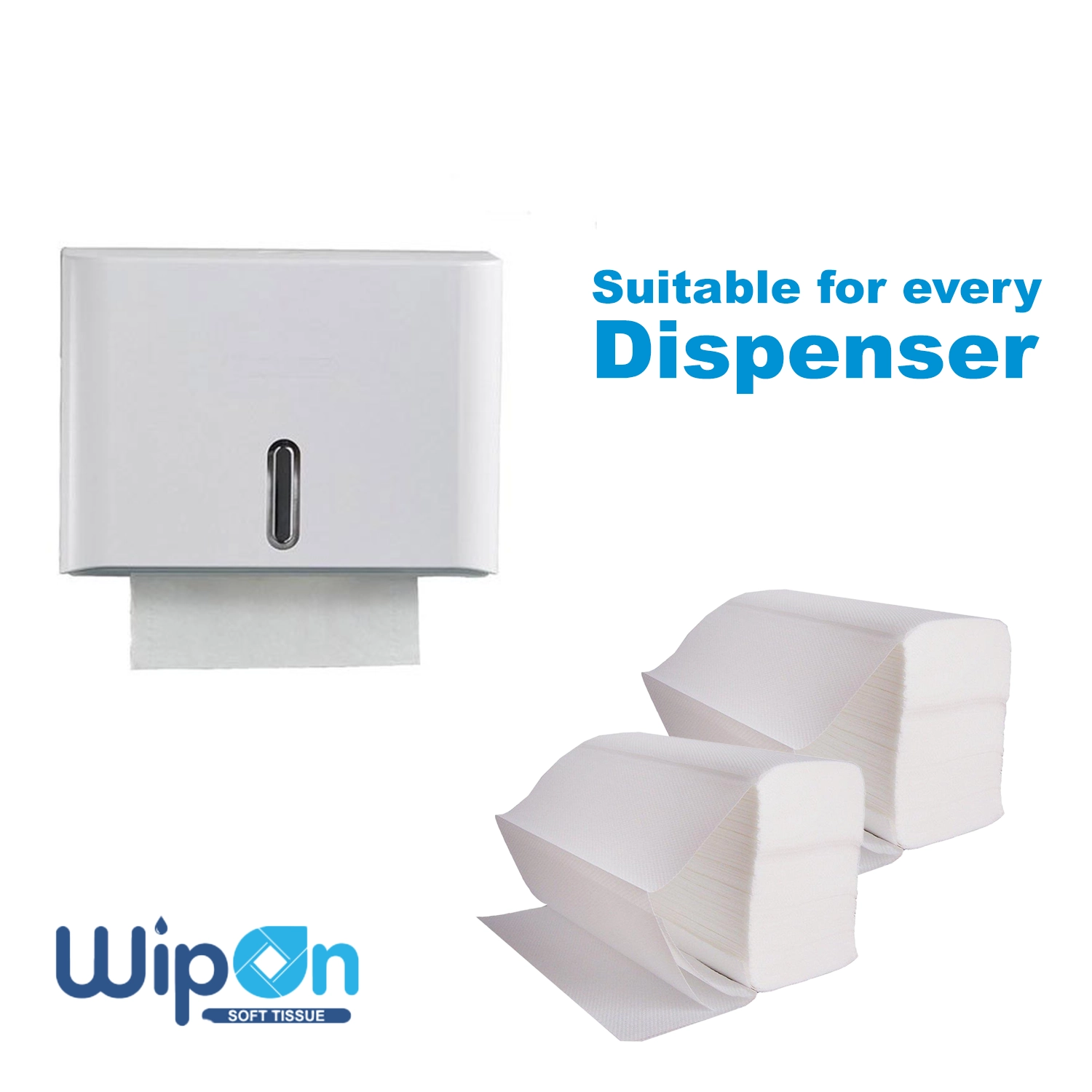 M-Fold tissue napkins are primarily used for tabletop settings, hand drying, and general cleaning. Other napkin types, like cocktail napkins or dinner napkins, have specific functions and may differ in size, thickness, and material to suit their intended purpose.
Their unique folding pattern and single-use design distinguish them from other napkin types, making them a practical choice for a range of settings where cleanliness and convenience are essential.
• M fold Tissues are interlocked for release piece by piece from a suitable dispenser.
• M fold Tissues has Special base sheet with high wet-strength ensures that towel doesn't shred even when wet, Distinct embossing pattern for extra absorbency, Low wastage, Interfolded to ensure convenient one at a time dispensing.
• M fold Tissues are widely used in the washroom of corporate offices and large workplaces, they are also used in Hotels and Hospitals.
Suitable for saloon, spa, hotels, restaurants,

offices, & also for homes

to..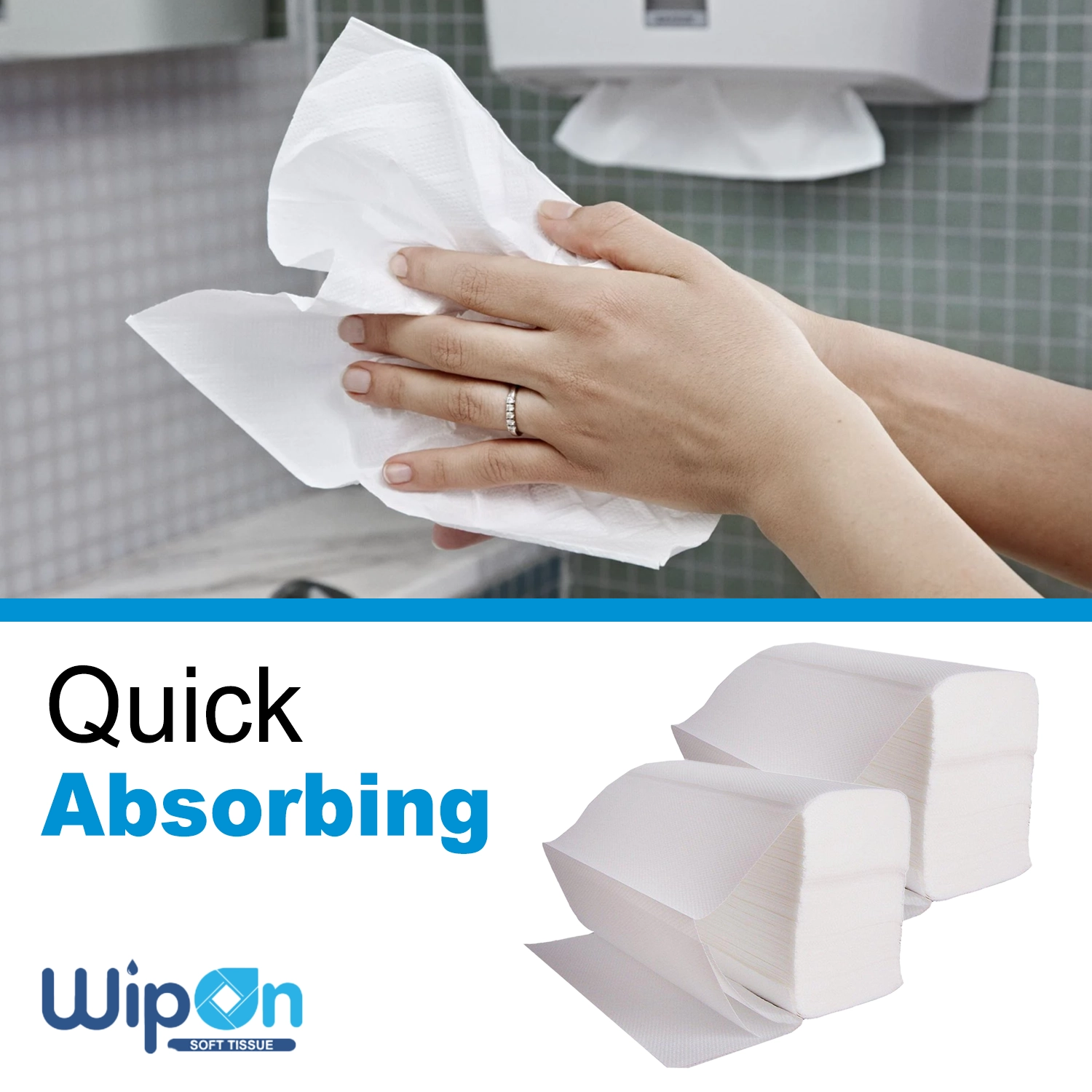 Hygiene: M-fold tissue paper provides a clean and hygienic way to dry hands or clean surfaces. Each sheet is typically used once and then discarded, reducing the risk of spreading germs and infections.
Absorbency: M-fold tissue paper is designed to be highly absorbent, making it effective for drying hands or wiping up spills. It can absorb moisture quickly, promoting a more efficient drying process.
Convenience: The folded design of M-fold tissue paper allows for easy dispensing and minimizes waste. Users can typically access one sheet at a time, reducing the likelihood of overuse.
Compactness: M-fold tissue paper is typically compact and takes up less space compared to rolls of paper towels or larger sheet formats. This can be advantageous for storage and transportation.
Environmental Friendliness:
Some brands offer M-fold tissue paper made from recycled materials or from sustainable sources, helping to reduce the environmental impact of disposable paper products.
Buy

Wipon

Tissue & Improve Hygiene Standards.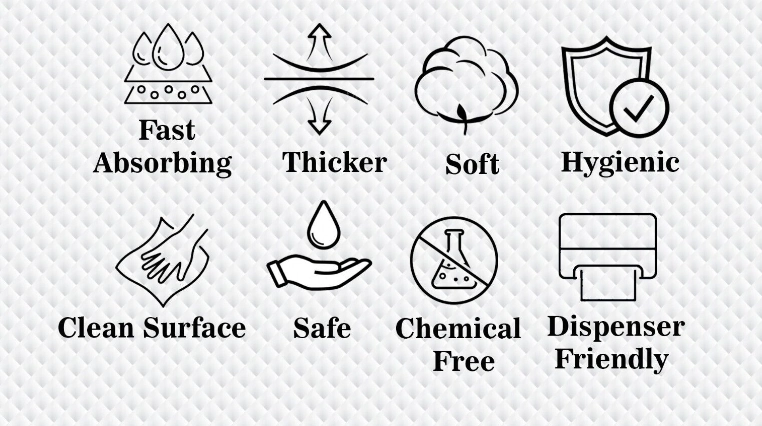 1. Can the tissues be used in the toilet and washrooms?
Yes, the Wipon M Fold Tissue Paper can be used in the washrooms, toilets & many applications.
2. What are some of the good features of the Wipon M Fold Tissue Papers?
The Wipon M Fold Tissue Papers are soft and have a very soft emboss texture & can be used for various purposes.
3. Is the quality of the Wipon M Fold Tissue Papers good?
Yes, the quality of the Wipon M Fold Tissue Papers is really good with superb soft texture. Wipon brand maintains the quality for each & every tissue products very well.
Disclaimer : All the information on this blog is published in good faith and for general information & brand awareness purpose only. The information contained in this site is provided on an "as is" base on Wikipedia & google.