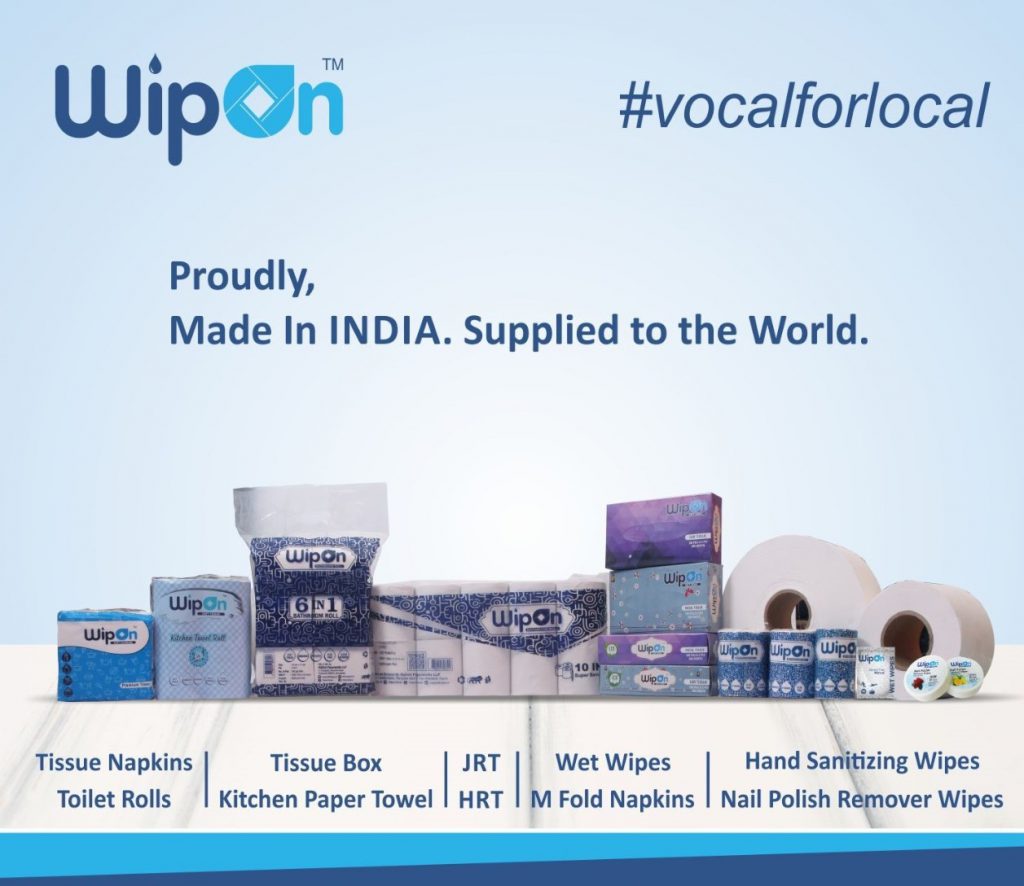 HAKIMI PAPERWORKS LLP
We are manufacturers of Tissue Paper Products. Our Plant is located in Changodar, in outskirts of Ahmedabad city.
Our Products are made from finest raw materials available from reputed paper mills across India. We make sure our products are made in hygienic conditions. We also offer customization in napkins, tissue box with logo printing option.
Why Wipon ?
Our products are made from the finest raw material available from reputed manufacturer across India. We always strive to achieve customer satisfaction in terms of product quality. We manufacture Soft Tissue Napkins, Hard Tissue Napkins, Kitchen Rolls, Toilet Rolls.